Loungewear powerhouse JulyWear has set its sights on becoming the dominant player in the industry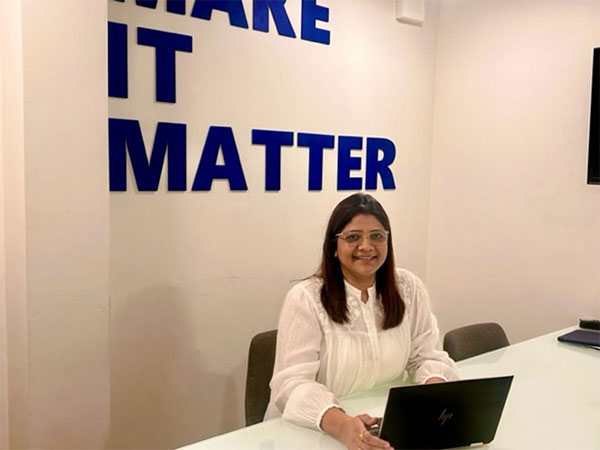 Jun 03, 2023
PNN
Mumbai (Maharashtra) [India], June 3: JulyWear, the trailblazing loungewear brand, has made a tremendous impact since transitioning from a nightwear brand to a luxurious loungewear and leisurewear brand. Neha Bajaj, the visionary behind the brand, shows no signs of slowing down.
"Our mission at July is to create comfortable and stylish everyday clothing, and we are determined to see our garments become a staple in every girl's wardrobe." Stated Bajaj.
July already boasts an impressive portfolio that includes a stunning range of Kaftans, pyjama sets, linen wear and nighties. However, the brand's ambitions reach even further, with plans to expand the product line to include resort wear and a broader selection of loungewear.
In 2018, July emerged as a women-led brand, defying the odds in an industry largely dominated by men. Bajaj quickly identified the lack of focus on "nightwear" despite the significant amount of time people spend sleeping. Her research revealed a gap in the market for high-quality leisurewear in India.
The events of 2020 highlighted that India had embraced the concept of 'home wear' and 'loungewear' as promising sectors. "We swiftly adapted and dedicated ourselves to creating what our customers desired." Emphasized Bajaj.
"At July, we are continuously innovating. Our garments evolve to meet the ever-changing needs and trends of our valued customers," comments Minal Savla, Chief Designer at July.
Today, July's products are available in over 150 retail stores and are exported to more than 15 countries. Recognizing the shifting trends and consumer behaviour, Bajaj intends to explore franchise and marketplace opportunities that will undoubtedly attract even more attention.


"Despite the rise of online shopping, our customers still appreciate the tactile experience of our products. Therefore, brick and mortar stores remain an integral part of our strategy," emphasizes Bajaj.
In 2021, July formally embarked on a strategic repositioning journey from a nightwear brand to a prominent loungewear brand. During this transformative period, Bajaj joined forces with Neel Shah and Shruti Patel, the founders of Mentopreneur, who shared their vision. Together, they successfully revitalized the branding, website, communication, and positioning to align with the new July.
"We recognized the demand for a revitalized July in the market. This category was in need of a bold and contemporary brand, and that's precisely what we set out to create," asserts Shruti Patel, Chief of Design at Mentopreneur.
Now, it's time to shift into high gear. Over the next couple of years, the team has set ambitious goals to significantly expand its direct-to-consumer business through strategic partnerships and collaborations. They are also in advanced discussions with renowned influencers and celebrities to endorse the brand, although details remain confidential for now.
"As our brand continues to evolve, we recognize the benefits of strengthening our backend operations. We are implementing robust CRM tools and models to ensure a seamless shopping experience for our esteemed customers," stated Vikram Ghodekar, Operations Manager, July.
With a series of thrilling developments on the horizon and valuable partnerships in progress, July is poised to make every girl proudly embrace their brand.
For more information, kindly visit the website

(Disclaimer: The above press release has been provided by PNN. ANI will not be responsible in any way for the content of the same)