Invest in the highest-rated NBFC, Bajaj Finance - FD Rates up to 8.10 per cent p.a.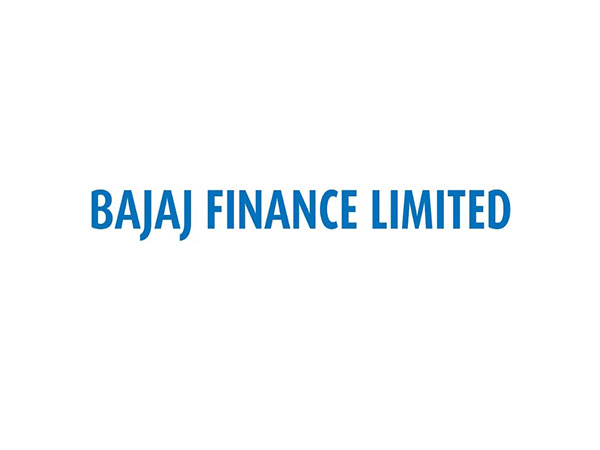 Feb 06, 2023
Pune (Maharashtra) [India], February 6 (ANI/NewsVoir): Given the current market scenario and volatility, investing in a fixed-income instrument that gives profitable returns is a smart call. This not only diversifies your investments but also safeguards them from risk. Mitigating risk is an essential part of doing well in financial investments in the longer run. The fixed deposit is one such instrument that offers good returns at almost zero risk of capital loss. Banks, post-offices and NBFCs all three offer fixed deposits.
If you aim to earn higher
along with the safety of returns and capital, the Bajaj Finance online Fixed Deposit is a perfect tool. This instrument enables investors to grow their savings and keeps their capital preserved for longer tenures. Here are a few of the reasons why investors should invest online in the Bajaj Finance Fixed Deposit.
Attractive interest rates
Bajaj Finance offers one of the highest FD rates for investors up to 8.10% p.a. on their deposits.
play a crucial role in deciding factors when choosing an institution. Bajaj Finance provides assured returns of up to 8.10% p.a. with a suite of other benefits. Investors can also calculate the returns beforehand by using the FD calculator. The FD calculator is a handy tool that helps investors plan their
. With this tool, you can define the ideal tenure and find out how to maximise your returns.
Here is how much a senior citizen and a citizen aged below 60 can make for different tenures with an investment of Rs. 5 lakh.


Flexible tenures
The interest rates and returns on fixed deposits, largely depend on the chosen tenure. Longer tenures yield more returns as interest is accrued over a large amount of time. Bajaj Finance Fixed Deposit offers flexible tenures ranging from 12 to 60 months. Investors can also choose to get interest payouts periodically. Apart from the regular tenures, Bajaj Finance offers key special tenures that have higher FD rates applicable.
End-to-end online investment process
You can now invest from the comfort of your home, without having to stand in long queues and submit tedious documents. Bajaj Finance offers a safe and secure method of parking your money in an FD online. The end-to-end online fixed deposit process covers each step, including payment, through secured portals like Net Banking and UPI.
Loan against the FD facility
Emergencies call for an unwarranted flow of cash. In such cases, investors can avail of an online loan against their Bajaj Finance FD. You do not have to withdraw your investment prematurely, you can get up to 75% of the invested amount, and the FD will continue to accrue interest while you repay the loan.
Monthly savings with Systematic Deposit Plan
With the
, investors can start saving with an amount as low as Rs. 5000. This works like a SIP (Systematic Investment Plan) and FD (Fixed Deposit) that goes hand in hand. You can set aside a small chunk of your savings each month and invest in an SDP instead of choosing to lock in a huge corpus at once as you do in an FD.
When it comes to picking a safe investment, the Bajaj Finance
is a smart choice. High credit ratings of CRISIL AAA/STABLE and [ICRA]AAA(Stable) are indicators of a default-free and safe experience. You can get started and book an FD with Bajaj Finance online within just a few minutes.
Bajaj Finance Ltd. ('BFL', 'Bajaj Finance', or 'the Company'), a subsidiary of Bajaj Finserv Ltd., is a deposit taking Non-Banking Financial Company (NBFC-D) registered with the Reserve Bank of India (RBI) and is classified as an NBFC-Investment and Credit Company (NBFC-ICC). BFL is engaged in the business of lending and acceptance of deposits. It has a diversified lending portfolio across retail, SMEs, and commercial customers with significant presence in both urban and rural India. It accepts public and corporate deposits and offers a variety of financial services products to its customers. BFL, a thirty-five-year-old enterprise, has now become a leading player in the NBFC sector in India and on a consolidated basis, it has a franchise of 62.91 million customers. BFL has the highest domestic credit rating of AAA/Stable for long-term borrowing, A1+ for short-term borrowing, and CRISIL AAA/Stable & [ICRA]AAA(Stable) for its FD program. It has a long-term issuer credit rating of BB+/Positive and a short-term rating of B by S&P Global ratings.
To know more, visit
.
This story has been provided by NewsVoir. ANI will not be responsible in any way for the content of this article. (ANI/NewsVoir)