Indong Tea Company Ltd's Rs 13 crore public issue on BSE SME platform opens for subscription on February 9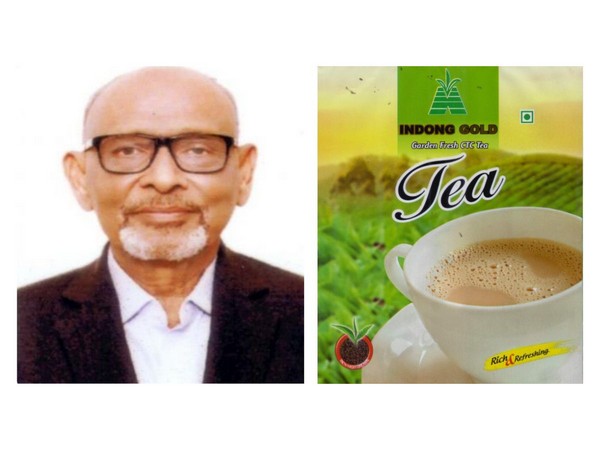 Feb 06, 2023
Mumbai (Maharashtra) [India], February 6 (ANI/PNN): Public issue of
- one of leading tea garden in the foothills of a Himalayan Range is scheduled to open for subscription on February 9. Company received approval to launch its public issue on BSE SME Exchange Platform. Company is planning to raise Rs. 13 crore through initial public offering to fund its expansion plans including capital expenditure towards installation of new plant and machinery for Tea processing unit at Indong Tea Estate at Jalpaiguri, West Bengal, meeting working capital requirement and general corporate purposes. Finshore Management Services Ltd is the lead manager of the issue. Public issue will close on February 13.
The initial public offering will comprise a fresh issue of 50.04 lakh equity shares of face value Rs. 10 each at a price of Rs. 26 per share (including a premium of Rs. 16 per equity share) aggregating upto Rs. 13.01 crore. The minimum lot size for the application is 4,000 shares which translates in to Rs. 1.04 lakh per application.
Commenting on the development, Hariram Garg, Managing Director, Indong Tea Company Ltd said, "As a part of our growth strategy our focus is on increasing sales, reduction of operational costs, achieve efficiency, quality assurance and leverage and enhance our goodwill in the market through expansion, diversification and spread in geographical outreach. We believe that our growth in local market can fetch us new business expansion and opportunities. Our emphasis is on scaling of our operations in other markets which shall provide us with attractive opportunities to grow our client base and revenues. We are hopeful that after the proposed public issue, we will be able to execute our growth strategy in a manner that creates exponential value for all stakeholders while consistently delivering quality products."
Proceeds of the public issue will be utilised to fund company's expansion plans at company's Tea Estate, Jalpaiguri, West Bengal. Rs. 6.32 crore to be utilised towards Extension, Uprooting, Infilling of Tea Plantation and Irrigation at Indong Tea Estate, Jalpaiguri, West Bengal. Rs. 2.94 crore towards installation of additional plant and machinery for Tea Processing Unit, Rs. 2.24 crore for working capital requirements for expansion and to enter new geographical area in India and Abroad and general corporate purposes.
Post Issue the share capital of the company will increase to Rs. 15 crore from Rs. 9.99 crore before the public issue. Total Net-worth of the company will increase to Rs. 23.69 crore post the public issue from Rs. 10.68 crore before issue. Promoters and Promoters Group holds 96.09% stake in the company. Post-IPO promoter group holding will be 64.03%.
For FY21-22 company reported revenues of Rs. 19.92 crore, EBITDA of Rs. 3.75 crore and Net Profit of Rs. 1.31 crore. For the 6 months ended, 30 September 2022, company reported revenue of Rs. 13.24 crore, EBITDA of Rs. 3.32 crore and Net Profit of Rs. 2.04 crore.
Incorporated in the year 1990, Indong Tea Company Limited owns and operates a Tea Garden on long-term Government lease and is engaged in Tea Plantation & Manufacturing of CTC Tea at Indong Tea Estate situated at Jalpaiguri District of West Bengal. The company was acquired by Hariram Garg in the year 2014, who has several decades of experience in this sector and other diverse sectors. The Indong Tea Estate is spread over an area of 740.38 Hectares which comprises of Tea Plantation, Tea Factory, Withering Trough House, Officer's Bungalows, Staff Quarters, Labour Quarters, Pump House, General Stores etc.
Since the past several years, "Indong Gold" Tea has been fetching the highest prices every year breaking its own record of the Previous Year. Till 2020, it had achieved the highest price for CTC Category in West Bengal. Sale held on 22.12.2021, Indong Tea fetched Rs. 1151/- Per KG which is the highest Price in Auctions for CTC Tea in the whole Country till date.
India is the second-largest producer of tea globally. Indian tea is one of the finest in the world due to strong geographical indications, heavy investment in tea processing units, continuous innovation, augmented product mix, and strategic market expansion. As of a 2018 survey, a total of 6.37 lakh hectares of area was cultivated in India for tea production. India is also among the world's top tea-consuming countries, with 80% of the tea produced in the country consumed by the domestic population. India's total tea production for the calendar year 2020 was 1,257.52 million kg and for the financial year 2020-21, it was 1,283 million kg.


This story is provided by PNN. ANI will not be responsible in any way for the content of this article. (ANI/PNN)